Go to portal.bridalbeautyproapp.com and log into your account
Click on the Calendar Tab
Click Sync Calendar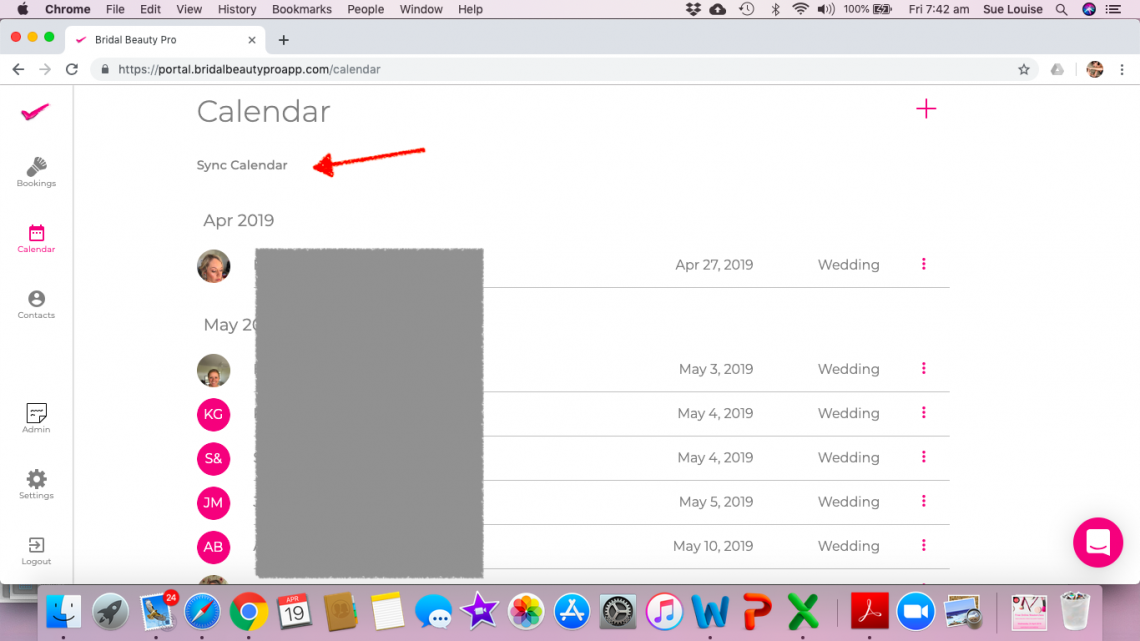 A pop up will appear with a URL link – copy this link.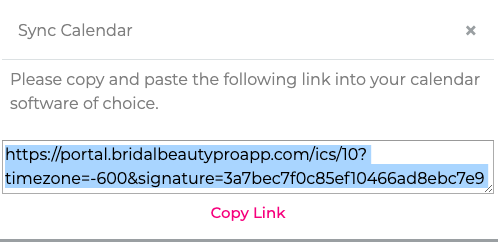 Go to calendar.google.com (and sign into your google account if necessary)
On the left hand side, click the + near Other Calendars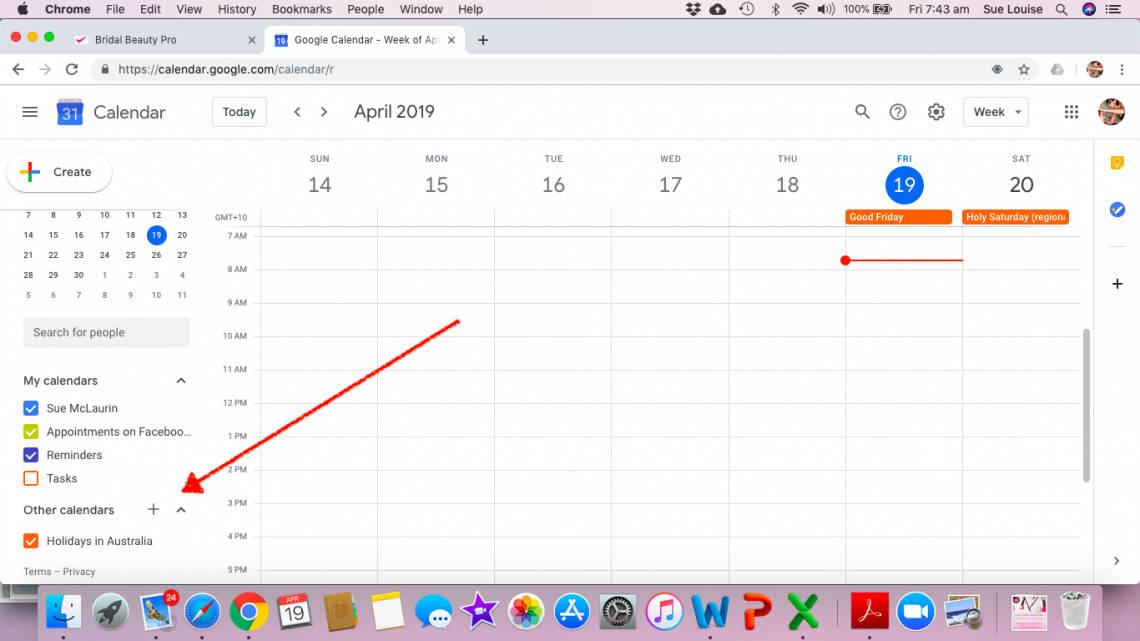 Click "From URL"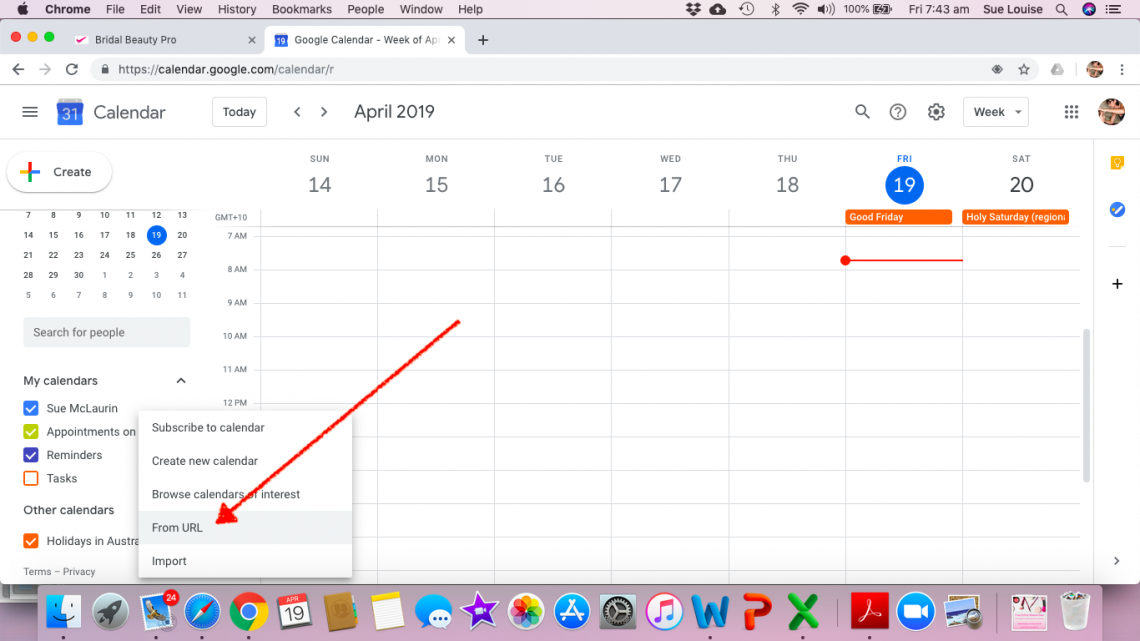 Paste the URL you copied from BBP into the space provided and click Add Calendar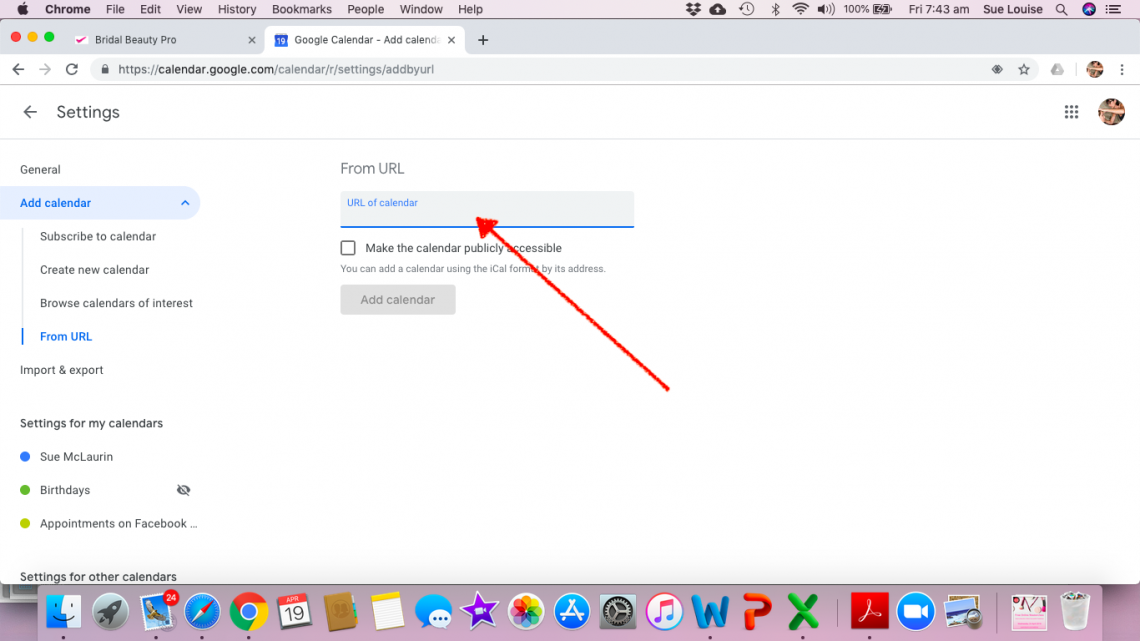 Your bookings will now transfer over to your google calendar. Please note:  If you have not added start time and ready by time to your booking, it will appear as an "ALL DAY" event in your calendar.  Once you add the times into Bridal Beauty Pro, you calendar will update
You may need to check that your sync is turned on, you can do this by going to calendar.google.com/syncselect and making sure that there is a check mark (tick) in the box next to the URL you imported (portal.bridalbeautyproapp.com/****)
NOTE:Unlike Apple, Google DOES NOT sync automatically.  This is a Google issue, which we at Bridal Beauty Pro have no control over.  Apparently Google only updates its calendars once a day, so when you make changes to your bookings in Bridal Beauty Pro, please allow time for them to update in your Google Calendar!!